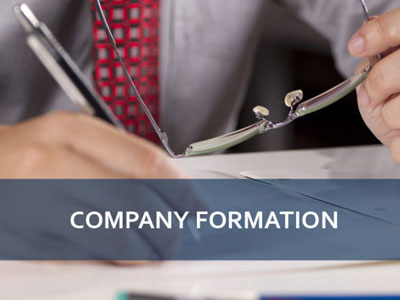 Tax Navigator helps you make the move from a day job to running your own business simple. We provide step-by-step company registration for companies in London and around the UK. We're here for all the support, advice and expertise you might need:
This could mean in the formation and registration process itself, communicating with all relevant authorities on your behalf – or having the extensive experience of our accountants available to call on whenever you want it.
We'll help you make an informed decision about what type of liabilities your business should have, talking you through the pros and cons of incorporating as a limited liability company or the benefits of being a sole trader.
Working with our expert accountants, you'll know that you've made the right decision when setting up your business.
Register your Limited Company with Ease
Even though registering a company in the UK is fairly straightforward, determining whether it's the best decision for you can be challenging.
Tax Navigator helps you make the choice then handles the administrative side of your company incorporation on your behalf. We can do this whether you have just decided to set up a new limited company or you wish to transition from being self-employed to owning a separate business entity.
You can also get:
Full assistance liaising with the appropriate regulators
Expert help with all mandatory company registration procedures regarding PAYE, VAT and corporation tax
Qualified accountants who will register your business with Companies House and HMRC on your behalf
Your incorporation certificate within two days if necessary – ideal when time is pressing
Get professional assistance and register as self-employed
Tax Navigator can also consult with you on how to register as a sole trader with HMRC. Appoint us to act as your agent with the tax authorities and we can take care of the entire process for you.
What's more, we let you:
Call in specialist accountants to handle time-consuming registration requirements
Get professional guidance on business name matters (such as protecting your sole trader name by forming a dormant limited company)
Whether you're looking to change your sole trader status and become the proud owner of a limited company at some later time, or you're intending to be self-employed for the foreseeable future, Tax Navigator is here to help you.
Discuss your needs with a specialist accountant today
Get in touch with us now and talk through your company registration plans with an expert. There's no obligation and we'll be happy to provide a free quote at your request.
You can read some of our UK customers' reviews below: