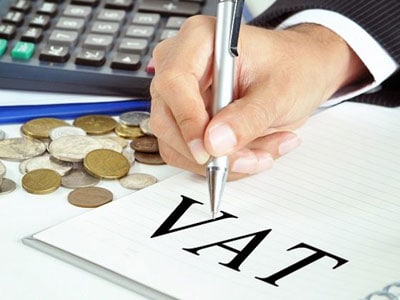 There's no need to struggle with the complex nature of the VAT returns system. Tax Navigator will handle all of your input and output VAT calculations and quarterly submissions to HMRC on your behalf. We already provide a VAT returns service for dozens of London businesses and others throughout the UK.
Acting as your registered representative with the tax authorities, we'll save you the valuable time and money you'd otherwise be spending on this complex process yourself. That's on top of helping you avoid costly penalties and meet all of your statutory obligations too.
If you are not registered for VAT, we can help you register quickly and easily. Our tax returns service is ideal for all sizes of business.
Why use our VAT returns service?
We'll optimise your tax position by maintaining an up-to-date record of your sales and purchases from the previous VAT period.
You'll be able to relax and focus your efforts on growing your business while we ensure that your company benefits from the financial advantages of being on the most favourable VAT scheme for your business.
The professional VAT return service we provide comes with:
Assistance with the online VAT registration process

Accurate setup of your account and correct maintenance of your financial records

Representation and correspondence with HMRC on your behalf

Accurate input VAT and output VAT calculations

Submitting your VAT returns online in a timely manner

VAT de-registration assistance, should you need it

Acting in your best interest to ensure that you do not overpay or underpay your VAT duties
Of course, if you need additional accounting expertise on top of help navigating the VAT system, we have several all-in-one accounting packages which will meet your needs.
When to Register for VAT – Tax Navigator London explains
Tax Navigator will advise you on the best VAT scheme for your business and notify you when you are liable for VAT registration.
The three most popular VAT schemes are:
Standard

Cash Accounting

The Flat Rate Scheme
It is mandatory for sole traders and companies to register for VAT when your turnover exceeds or is likely to go over the current threshold of £83,000 for the given VAT period.
However, some businesses may have reasons to opt for voluntary VAT registration despite their turnover being below the threshold. For instance, if you mainly sell goods or services to VAT-registered sole traders and companies, then you will be eligible for claiming back the VAT on all business expenditures you incur. Again, our team of consultants will provide you with advice on whether you are better off registering for VAT even if your business does not reach the current threshold.
Speak with an expert today
Contact us whenever you require a professional VAT system consultation. We will navigate you through the difficult waters of HRMC's VAT regulations with ease.
You can read some of our UK customers' reviews below: