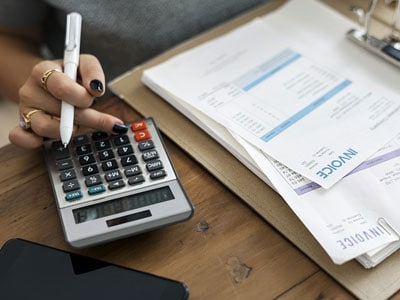 Our bespoke outsourced payroll services cater to the needs of established small businesses and startups in London and across the UK.We take the headache out of doing your payroll, ensuring your business operations run smoothly and efficiently whether you're on a monthly or weekly basis.
The specialist accountants handling your payroll will do so in full compliance with all HRMC regulations. Plus, we are certified Xero accountants – perfect when you want online payroll solutions which allow you to monitor everything on-the-go.
Payroll operations made easy
We can take care of all aspects of your employees' income and tax deduction admin operations. You won't need to worry about your PAYE compliance being hindered by something as small as an incorrectly produced payslip ever again.
We're already the payroll service provider for all kinds of UK-based small businesses. So we'll know exactly what your particular kind of company needs.
Keep up-to-date with all changes in payroll legislation
Meet all of your relevant payroll obligations on time – PAYE returns, intermediary reports, final annual payroll and more
Never miss an HMRC deadline (it's easy for new business owners to do)
Get peace of mind with a little professional help with your financial responsibilities
Count on expert NIC and PAYE services across London and the UK
You may be a natural at understanding the ever-changing rules of the UK PAYE and NIC system. But the slightest misjudgment when hiring an individual can result in financial losses for any business. HMRC will issue an employer with a hefty penalty if they have failed to deduct the appropriate amount of tax and NIC from a worker's remuneration due to their self-employment status claims, for example.
Another pitfall for you as a limited company owner could be when you also work under the PAYE scheme as director of the business. You'll need to meet your tax and NIC liabilities and take deductions from your personal salary. That's excluding any other additional income, of course. If that's taxable, it will need to be disclosed via your self-assessment return.
Having an accurate PAYE system setup is a must.
Choose easy-to-apply online payroll services
Tax Navigator's team of accountants help you handle any aspect of your payroll. We can also provide you with easy-to-apply web-based payroll solutions, courtesy of Xero.
Get an introduction to online accounting, bookkeeping and payroll operations today. Contact us now for a free quote or to learn more.
You can read some of our UK customers' reviews below: