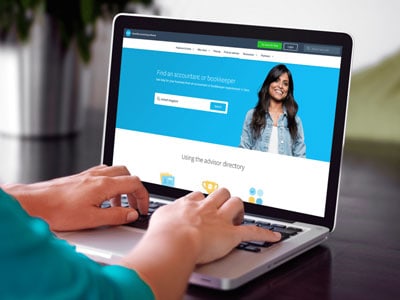 Is it time to bin the excel sheets and empower your smartphone to assist you with the daily management of your business while you are on the go? Then Xero may be what you need! Tax Navigator is a certified Xero accounting advisor, which helps fast-growing companies and startups in London and throughout the UK move up a step from traditional accounting and embrace technology.
We can introduce you to the real-time software features of financial recording, invoicing and bookkeeping that the global provider of cloud-based business management solutions has expertly developed.
Smart Online Accounting Solutions with Tax Navigator
Xero is a revolutionary online accounting software, designed to facilitate small businesses in their day-to-day financial affairs. It opens the door to collaboration between accountants and company owners in real time, saving entrepreneurs heaps of time, spent on emailing, file transfer, receipt processing, etc. Tax Navigator will ensure that your switch to your new cloud-based accounting manager is secure, smooth and simple.
The benefits that you can expect from Tax Navigator and Xero:
Comprehensive assistance with the Xero setup of your organisation
Help with the straightforward transfer of your manual records and spreadsheets to Xero
Guidance on the right Xero add-ons that suit your individual business needs
Timely support and reliable advice as we track your data simultaneously with you
Expert accounting and taxation services, which will complement your daily Xero financial operations
Proficient answers to any technical questions – courtesy of our Xero certified accountants
Tax Navigator's welcomes Xero's key attribute – the call for a proactive approach from all sides: accountants, business owners or team members when it comes to the execution of collaborative efforts in real time. Tax Navigator can be continuously up-to-date with your day-to-day business transactions and monitor closely your Xero account. This means that we can notify you in a timely manner should any financial imbalances occur.
With us, you can also rest assured that important financial-year events, concerning your business, will not be overlooked and any potential issues will be identified on time.
Xero Accounting in Real Time Anytime
Xero helps you operate a more cost and time-effective business 24/7 and from any location. Its technologically advanced cloud-based accounting solutions translate into your data being secure and not dependent on hardware storage devices. You can choose from Xero's beautiful range of easy-to-use features and add-ons that suit your specific business needs.
What the new world of Xero accounting will mean for you?
Business On the Go

– Xero Touch can be your invaluable business assistant. Check your bank balances, bills and transactions anytime, anywhere!

Enhanced Cash Flow

– Manage your cash flow more efficiently by setting up automatic payments and invoices.

No More Paper

– Why worry about filing your paper receipts and invoices when you can take a picture of them with your mobile device and store them securely online.

Click Away Accounting

– A real-time monitoring of selected accounts, bookkeeping and payroll solutions are just a click away. Xero makes doing business easy.

Security

– A peace of mind for you with industry-standard data security encryption, comprehensive network defence and secure physical protection and control of Xero's servers and data centres.

Opportunities for Growth

– A real-time intuitive software, which promotes initiative and proaction with regards to identifying opportunities for business growth and a better financial stability.
Our customers simply fall in love with Xero. Surely, you will do, too!
You can read some of our UK customers' reviews below: